If you're a Funeral Home with multiple locations or if you want your accounting and billing documents sent to a different address, you'll need to set up new billing and shipping addresses.
If you're a Store Admin or the main account user, you can easily add, edit and set default billing and shipping addresses. Here's how:
Adding New Addresses
1. Click on the "Address" tab inside the "Account" menu located in the header of the storefront. Then click the dark grey button "Add New Address"
Click Path: Account > "Address" tab > "Add New Address"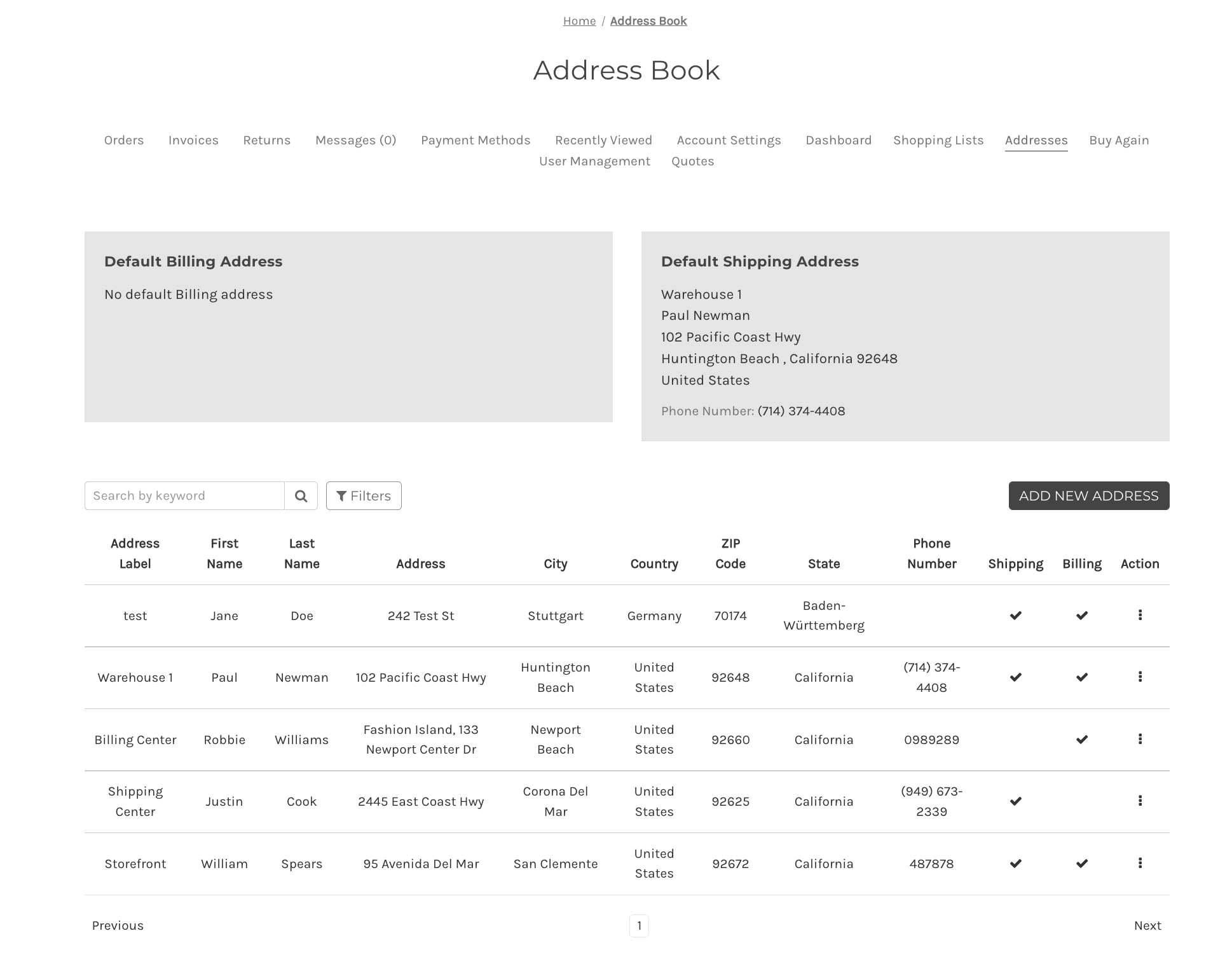 2. Fill in the template and click dark grey button, "Save". Be sure to select whether this is a new billing or shipping address.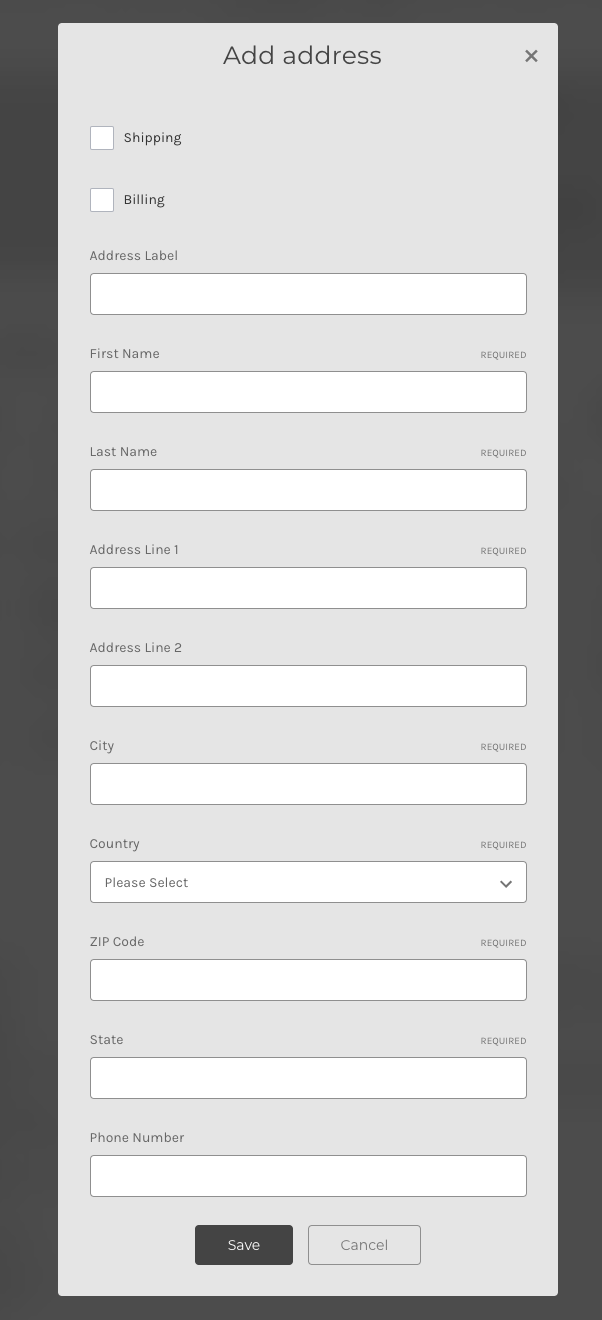 Editing Existing Addresses
1. Click on the ... Action button to update the address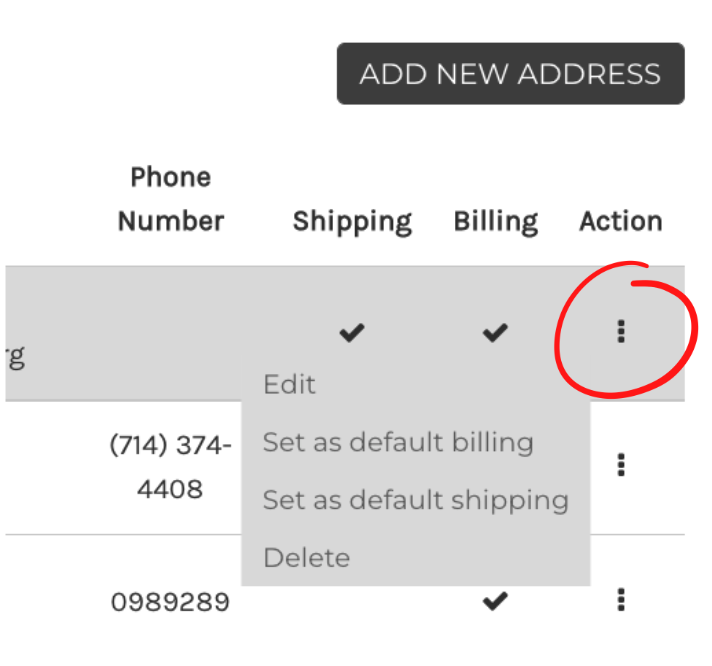 Including address label
An "Address Label" is an optional field that can be used to organize the different billing and shipping addresses in your Funeral Home's account. This can be used to tag the Specific Funeral Home Name, Specific Location Name, or other identifiers for this particular address.

Setting default addresses
The address that is set as default billing/shipping will be pre-filled in the fields that require the billing/shipping information.